KI is brining the Tri-State area all-stars together. The mission of Team Kumite is to give our local and regional competitors the support, recognition, and sponsorship they deserve on a national scale. A wide range of unique programs are developed to help rectify the injustices and overcome the obstacles that contemporary martial artists face. The projects help foster and encourage youth to believe in themselves while emphasizing the importance of self-esteem, self-confidence, self-control, self-respect, and the spirit of loyalty and faith in American traditions and institutions.
Western Pennsylvania has rich tradition of producing some of finest sport karate competitors in the country. The 1980s saw super stars Billy Blanks, Jack Bodell and Leonard Jackson bring notoriety to our area. During the 1990s we saw champions such as Doug Selchan, Todd Humes, Masai Turner, Bill Viola Jr., Dustin Baldis, and Mike Shurina excel at international open and traditional events.
We saw the first real all-star team in PA history, X-Caliber, take on the world. The X-Caliber's are credited as being the first team ever to defeat the National powerhouse SMASH and METRO National Teams. X-Caliber defeated SMASH at NASKAs Capitol Classics in Washington, DC. The squad lead by Mike Shurina then defeated The METRO All-Stars at NASKAs Ocean State Grand Nationals in Warwick, RI. To this day, the general consensus is that X-Caliber won the 1990 Super Grands in Niagara Falls. In the hearts and minds of X-Caliber, they were the true World Champions. The team was forced to breakup shortly after as a result of financial constraints and lack of sponsorship. Mike Shurina, Bill Viola Jr., Masai Turner, and Todd Humes were household names on the national circuit. This local team was the pride of Western PA. X-Caliber beat many of the nations best fully sponsored teams.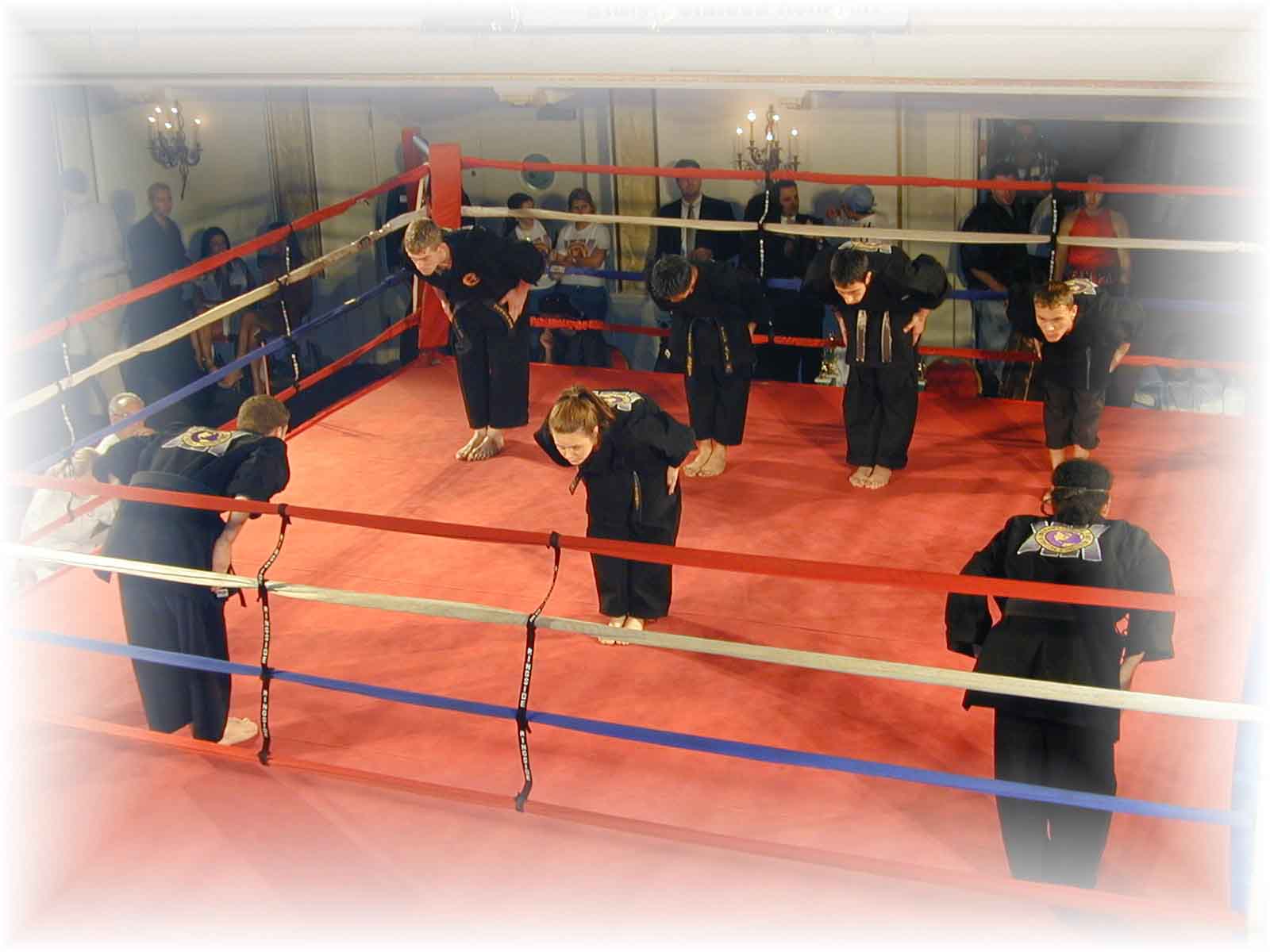 To all potential champions in the tri-state area, we have developed a platform to recognize your efforts. Team KI offers FREE world class coaching and team practices along with advancement, sponsorship, and travel opportunities. We do not shelter our athletes, we take on the biggest and the best competitions in the nation including: NBL, NASKA, KicKiss, Karate World, PKRA, USAKF, Promoters Plus, Krane, and the USA-NKF.
Team Kumite International Tryouts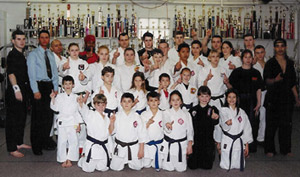 Silver Team Uniforms