Pittsburgh City Council Proclaims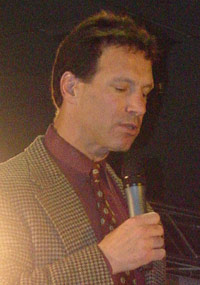 "Kumite International Day"
Kumite International is helping to rectify the injustices and obstacles that contemporary sport karate athletes face.Today, with over 160 nations and more than 50 million participants world wide, Karate is classified as the 10th most popular sport in the world. However sport karate is still an untapped market and overlooked sport in The United States. America is years behind Europe and Asia in terms of recognizing karate athletes. Champions from those nations are treated as heroes much like our Football and Baseball super stars. Although karate is a well known art, it is still a much ignored sport here in US. Martial arts claims more participation in the United States than any other year-round sport. The National Sporting Goods Association (NSGA) shows there has been a spectacular growth in karate participation since 1990s. The number of teens involved is growing at an even more astonishing rate. Despite its tremendous popularity, and overwhelming participants, sport karate athletes in The USA are not offered the financial means to further their education or continue training. Martial Arts not only offers a competitive arena for athletics, but also emphasizes age-old traditions of discipline and honor. It is the only year-long and lifetime family-oriented sport of its kind. The general public is unaware of the injustices that martial artists endure. Even national sport karate champions lack financial aid and sponsorship. Thousands of collegiate scholarships are readily available for football, basketball, baseball, wrestling, track, and conventional high school sports. Even mediocre athletes among those conventional sports receive partial and full athletic scholarships from thousands of schools, organizations, and foundations. Sport Karate has full recognition of the International Olympic Committee. Karate participates in all the Continental Games, as well as in the World Games. Unfortunately, even our potential Olympians have limited support. As a result, thousands of talented youth drop out of karate every year to pursue more high profile sports that offer financial aid, scholarships, endorsements, sponsorship, and media recognition. Unfortunately, this pattern has hindered millions of athletes in the USA, and continues to be an obstacle for our youth.
Why sanction with KicKiss?
How many trophies, medals and plaques can serious competitors win. Sport karate can be a very time consuming and expensive sport. Many times athletes spend thousands of dollars and hours competing on a circuit to win a title. Overall, sport karate champions do not receive the proper credit and recognition most conventional athletes do. KicKiss is dedicated to giving back to the athletes with real incentive based programs. KIs initial project had received rave reviews. Kumite International Scholastic Scholarship (KISS) program awards college scholarships each season.
Its time for a change...
A sanction with KicKiss is a NON-PROFIT donation. Gold, Silver or Bronze sanctions do not impose ANY rules or regulation changes upon the promoter. The system is purely a supplement to your event. The process and theme is very simple. Support children and their education in sport karate. The sanction fees are used to further scholarship programs. KicKiss members have eligibility for college scholarships each season. The only way they can win those scholarships is by competing at SANCTIONED KicKiss events.
Who can apply for a KicKiss sanction?
All tournament promoters, organizations, and schools are welcome to apply and retain a (Gold, Silver, or Bronze) sanction for events. The sanction will boost attendance and support the scholarship programs. Platinum sanctions are board approved and schools must be Kumite International Charter Members.
Why KicKiss is different!
First and foremost, KicKiss is non-profit. The program rewards its athletes with scholarships and national media recognition. Since the KISS program is based an education theme, members can gain points at seminars and workshops also. All participants at these events receive the same standard amount of points for attending. This incentive is to encourage karate competitors to further their knowledge within the arts.
How it all works...
Competitors gain points within forms, weapons, and sparring divisions. Throughout the season, KicKiss tabulates their overall total points accumulated. At the completion of the season, the scholastic scholarships will be awarded to the athletes in the different specified categories.